LETTER FROM THE PRESIDENT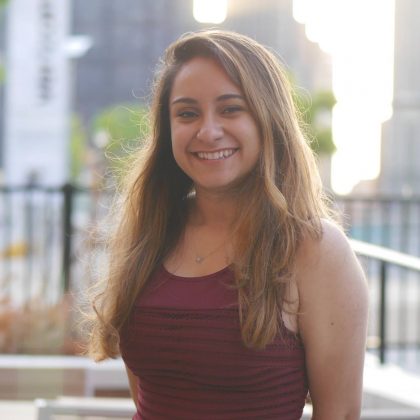 Welcome to the Kappa Nu chapter of Alpha Chi Omega at Carnegie Mellon University!
Since our founding in 1885, Alpha Chi Omega has strived to empower its members and inspire them to seek the heights in their personal endeavors. Initially established as a women's fraternity at a music school, we have expanded to more than 130 collegiate chapters, 200 alumnae chapters, and 200,000 members of all backgrounds, interests, and majors. However, we are all bound together by the highest standards of academic achievement, respect, and character that we expect from one another.
The sisters of the Kappa Nu chapter have exemplified all of these standards and much more. Our members are involved and in leadership positions in various campus organizations such as Scotch'n'Soda Theatre, The Tartan, Student Government, and Buggy. Through chapter programming, we have been able to donate and volunteer for the Women's Center and Shelter of Greater Pittsburgh as part of our commitment to Alpha Chi Omega's national philanthropy of Domestic Violence Awareness. This chapter is comprised of diverse women who become active leaders in our community while also building a support system for each other.
Alpha Chi Omega has truly become a home for its members. As President of the Kappa Nu chapter, I am incredibly proud and honored to call these amazing women my sisters. Being able to celebrate my sisters' achievements while also seeing them persevere in times of strife inspires me and reaffirms my dedication to this chapter.
I invite you to explore our website and other social media outlets to learn more about the Kappa Nu chapter and be just as inspired by our unique sisterhood as I am every day.
LITB,
Katherine Diaz
Chapter President
FOLLOW US ON SOCIAL MEDIA