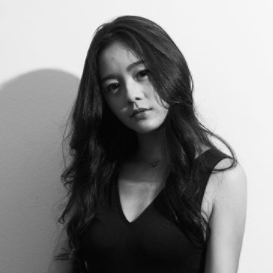 Dear Potential New Member,
On behalf of Alpha Chi Omega at Carnegie Mellon University, we are excited that you are interested in being a part of the Greek Community!
Before attending college, I never planned on going Greek. However, after going through Recruitment and talking to Alpha Chi Omega sisters, I found the sisters to be genuine, supportive, and passionate in diverse ways. I saw how Alpha Chi Omega has shaped them to be better leaders in their areas of interests. I understood why all the sisters are committed and willing to pour their hearts and time into Alpha Chi Omega.
Throughout my time at Alpha Chi Omega, I have enjoyed exploring new restaurants and cafes with my lovely sisters and celebrating their accomplishments. I have witnessed our chapter come together to execute Walk a Mile, our annual philanthropy event to increase awareness for domestic violence and raise fund to support Women's Center and Shelter for Greater Pittsburgh. My Big Sister has inspired me through her passion for food and travel, advice on career, and commitment to our sorority. Because of her, I am willing to devote my time to establishing the same relationship with my Little Sister. Because of my sisters, I aspire to step out of my comfort zone, become a leader, and a better version of myself.
As you go through Recruitment, I hope you can find your place of unconditional love, support, and inspiration in the Greek community. If you have any questions regarding Recruitment and Greek community, feel free to contact me at sleelama@andrew.cmu.edu.
Will Leelamanthep
Vice President of Recruitment